---
April 07, 2021 |
By Finney Funeral Homes | Posted in: Finney Funeral Homes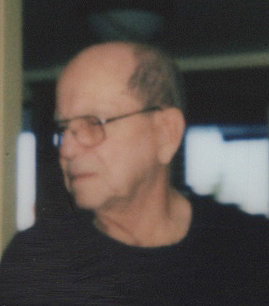 Jerry Anthony Angotti, 82 of Clairton passed away on Tuesday April 6
th,
2021 at his home. He was born in Clairton on February 20
th,
1939 to the late John and Norma Swickert Angotti. Jerry was the loving husband of 62 years to Nancy L. Biddle Angotti. He is survived by his wife Nancy Angotti of Clairton, his sons Jerry (Pam) Angotti of Jefferson Boro, Boyd (Lori) Angotti of Milton W.V. his daughter Lisa Seiling of Clairton, grandchildren Rob, Jared, Dean, Jeremy, greatgrandchildren Dean, Blake, Mason, and his sister Jonette (Robert) Edkins of Pleasant Hills. Jerry was preceded in death by his sister Arlene Dellapenna. He was a member of the Living Hope Assembly of God Church in Clairton. He was a member of the U.S. Navy in Korea through 1956-1960 and worked as a Police Officer for the City of Clairton and worked as a Correctional Officer at West Penitentiary Prison. He enjoyed fishing, hunting, going to gun fairs and most of all he enjoyed spending time with his family. Arrangements have been entrusted to S.M. FINNEY FUNERAL HOME, 432 N. 6
th
St, Clairton, PA 15025. A memorial service will be held at Living Hope Assembly of God Church at a later date. Online condolences may be offered at www.finneyfuneralhome.com.