---
October 15, 2020 |
By William Snyder Funeral Home | Posted in: William Snyder Funeral Home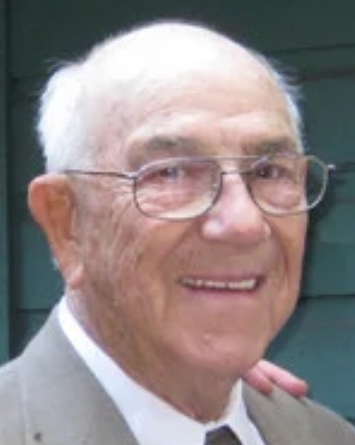 George "Bud" R. McIndoe Jr., age 97, of Irwin, passed away Sunday, October 11, 2020. He was born August 23, 1923 in McKeesport, a son of the late George Sr. and Catherine McIndoe. He was a World War II veteran fighter pilot in the Army Air Corp and flew the P47 Thunderbolt airplane in 13 sorties over Germany as part of the 371st Fighter Group, 405 Squadron.
After returning from the war, he worked his entire career for Bettis Atomic Nuclear Power Plant where he was on the forefront of Ultrasonic testing of hairline cracks in stem generation tubes in nuclear submarines. Because of his work, he was requested to preform ultrasonic inspections aboard the Nautilus submarine and the USS Enterprise aircraft carrier. Before retiring, he received the Engineering Achievement Award for developing a unique ultrasonic testing device. He built his home on the family homestead in 1955 on Mosside Blvd in Monroeville next door to his mother "Teenie" McIndoe and his sister Jean Bendorf.
Bud and Audrey moved from Monroeville and lived in North Huntingdon from 1976.
Read More