October 09, 2018 |
Published By Maloy-Schleifer Funeral Home | Posted in: Maloy-Schleifer Funeral Home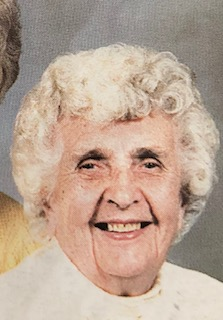 Anna Bosak Fabian, long-time resident of West Mifflin, PA, and member of Holy Trinity Catholic Parish, passed away on October 8, 2018 at age 106.
Born on February 23, 1912 in Okruhle, Slovakia, Anna was the daughter of the late Andrej and Maria (Biros) Bosak. Following her marriage in 1930 to Michael John Fabian, Anna immigrated to the United States in 1937 and became a naturalized citizen in 1941.
Anna was a very resourceful homemaker, and her talents reached far beyond the duties of running a home. She helped to physically build the home in which she was living at the time of her death, and, being an avid gardener, grew much of the food that graced her table at mealtime.
She also enjoyed sewing, crafts, and reading, but much to the delight of her family, she was a master cook and baker.
Read More